Along Came Love Teasers September 2020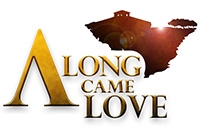 We(https://ngstudentportal.com) gladly inform you about Along Came Love Teasers September 2020 -read & Watch full episode
Tuesday 1 September 2020
Episode 97
Luciana asks Miguel to convince Erika to help David with the irrigation system for his vineyard. David tells Juan that he will never sell his land.
Wednesday 2 September 2020
Episode 98
Fernanda asks her father for permission to date Tano. Gutierrez calls Lilian and Martha to a meeting where shocking details are revealed about Martha.
Thursday 3 September 2020
Episode 99
Fernanda gets upset when she sees her father and Luciana together. Luciana tells David that she has a plan to save his vineyard.
Friday 4 September 2020
Episode 100
Graciela tells her mother that Fernanda is getting out of their control. Leon asks Miguel if he still has feelings for his sister.
---
Monday 7 September 2020
Episode 101
Graciela tells Lilian that instead of lusting after Gutierrez, she should focus on her grandchildren. David tells Fernanda that he is going to be with the woman he loves and not with the one she likes.
Tuesday 8 September 2020
Episode 102
Miguel tells David that it is good that he fights for Luciana.  Martha tells Graciela to stop playing with the children's' feelings.
Wednesday 9 September 2020
Episode 103
Adolfo warns Miguel that if something happens to Erika, he will have to deal with him. Leon thinks it is dangerous for his mother to befriend Graciela.
Thursday 10 September 2020
Episode 104
Cesar and Susan reconcile and agree that they cannot meddle in Luciana and David's relationship. Perla asks Miguel to talk Carito into going back to the states to testify.
Friday 11 September 2020
Episode 105
Carito returns. The wine contest winner is revealed. Fernanda suffers a panic attack.
---
Monday 14 September 2020
Episode 106
Juan makes fun of Luciana when she loses the wine contest. Miguel warns him that he should leave her in peace or he will regret it.
Tuesday 15 September 2020
Episode 107
Fernanda tells Graciela that she prefers that she is the one who marries her father than any other woman. Anderson continues to manipulate David.
Wednesday 16 September 2020
Episode 108
Miguel tells Erika that Luciana is part of his past. Fernanda reconciles with Martha and they agree not to fight anymore.
Thursday 17 September 2020
Episode 109
Perla and Juan fear revenge from Mark. David turns down Graciela once again.
Friday 18 September 2020
Episode 110
David is upset about Graciela's press conference. Luciana warns David not to fall for Graciela's tricks. Ramon tells Tano that he does not want to stay alone.
---
Monday 21 September 2020
Episode 111
Mark takes Susan hostage, Gutierrez intervenes. Adolfo is happy because the health of his daughter improved and he is grateful to Miguel.
Tuesday 22 September 2020
Episode 112
Juan blames David for his father's suicide. David loses a business opportunity organised by Luciana. Susan struggles to get over Mark's death.
Wednesday 23 September 2020
Episode 113
Luciana saves the day at the vineyard. Juan gets upset when he hears that the investigation is being re-opened.
Thursday 24 September 2020
Episode 114
Fernanda passes her exams with flying colours. Luciana feels left out of the celebrations when Graciela takes all the credit.
Friday 25 September 2020
Episode 115
David tell Graciela that she has become a very important part of his family. Thanks to Graciela again, Bobby managed to realise his dream of entering soccer school.
---
Monday 28 September 2020
Episode 116
Miguel proposes to Erika. Lilian saddles Martha with a lot of work to keep her away from the children.
Tuesday 29 September 2020
Episode 117
Erika is proud of having won the wine competition. Graciela tells Luciana that she is going to  convince David to sell the vineyards.
Wednesday 30 September 2020
Episode 118
Erika is concerned that her vineyards could be infected by a plague difficult to exterminate. Carito thinks that Juan is behind it. There's a death at Erika's vineyards.
---
Premiere episodes of Along Came Love air on FOX LIfe from Mondays to Fridays at 15h50. The repeat airs at 21h40.